Xplor Collections »
The Mono collection is designed for the circular economy
The Mono collection is our first step towards closing the material loop for our products. Each garment is made from a single recycled, mono-material that can be recycled back to fibres for use in new products.
DESIGNED FOR CIRCULARITY
One of the challenges of recycling workwear, particularly shell garments, is that they are often made from a blend of different materials, which can be difficult to separate and recycle. The Mono collection addresses this issue by using 100% recycled polyester for both the outer material and the membrane, making it a more viable resource for the circular economy where the goal is textile-to-textile recycling. Recycling a single-material garment is easier than separating and recycling multiple materials, as it requires fewer steps in the process.
To further increase the recyclability of the Mono products, we have minimized the number of material types used. For example, we have removed metal parts such as press-studs and string stoppers, and replaced metal drawstring holes with sewn ones. Reflectors, which are necessary for traffic safety, are positioned in a way that allows them to be easily removed once the product has reached the end of its lifespan.
Thanks to the mono material, the Mono products do not need to be dismantled into numerous components before they can be recycled. All that is required is the removal of the reflectors and zippers, after which the products can be recycled into new materials. Mono materials maintain a higher quality than mixed fibers when recycled, and can be used to create new, high-performing products that are built to last.
MADE FROM RECYCLED MATERIALS
The recycled polyester used in both the outer material and membrane of the Mono collection is GRS-certified, meaning it has undergone documented tracking of its recycled content throughout the supply chain, and meets strict standards for social, environmental, and chemical practices during production.

IMPROVED DURABILITY
One of the most effective ways to reduce the environmental impact of clothing is to extend the lifespan of each product. The Mono collection has been designed with this in mind, featuring a high level of tear and abrasion resistance. In fact, the products have undergone Martindale testing with up to 20,000 cycles, demonstrating their durability.
The focus of the design has been to extend the life of the products while optimizing comfort and functionality.
LESS RESOURCE USE
The Mono collection requires 15-26% less material to produce compared to similar garments, resulting in fewer resources used and less CO2 emissions. Due to the lower weight, the laundry cost is reduced accordingly.
FREE FROM HARMFUL CHEMICALS
The products are certified OEKO-TEX® STANDARD 100, which means that the products are free of substances that could be harmful to the environment or human health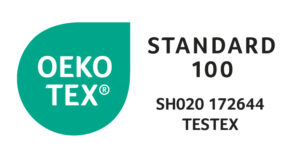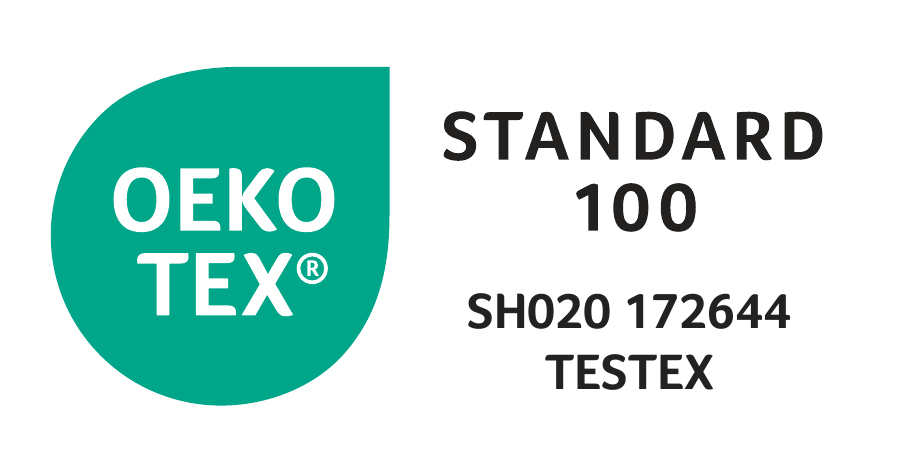 OPTIMAL WEATHER PROTECTION
With the Mono collection, employees can stay protected from wind and weather throughout the year. The products are fully windproof and waterproof, with breathable and fully taped seams, as well as a BIONIC-FINISH®ECO treatment that makes them water-repellent without the use of harmful fluorine.
INCREASED TRAFFIC SAFETY
Reflectors can reduce the risk of being overlooked in traffic by 85% according to Trygg Trafikk Norge.
The products in the Mono collection have reflectors both on front and back that are idealy placed in relation to the traffic rules for cyclists and pedestrians. For even greater visibility in traffic, HI-VIS or reflective hoods can be purchased separately. These added features will greatly increase safety in high-traffic areas.
ZIP-IN FUNCTIONALITY
Matching zips make it possible to zip an inner jacket into the shell jackets. Choose between fleece, quilt, pile or softshell and put together a 3-in-1 jacket according to your wishes and needs (separate purchase).
INDUSTRIAL LAUNDRY APPROVED
The collection has been thoroughly tested and approved by the laundry industry and can be expected to have a lifespan of up to 6 years.
GREAT FIT IN ALL SIZES
The Women's Mono Parka Shell Jacket is available in sizes XXS- 6XL, while the Unisex Mono Shell Jacket go up to 8XL. In this way, all employees are ensured a good fit and can wear the same jackets regardless of size.
REPLENISHMENT GUARANTEE
We grant a 5-year replenishment guarantee, so that employees can maintain the same work uniform for many years to come.
Watch Video for all details
Reflective and Hi-Vis hoods for enhanced visibility
On Demand

Accessories, Hoods

Unisex Mono Hi-Vis Yellow Hood for

Mono Shell Jacket style 99081

. The high visibility hood enhances employees' safety in traffic and at night-time. 5-year replenishment guarantee. NB! Available on demand only.